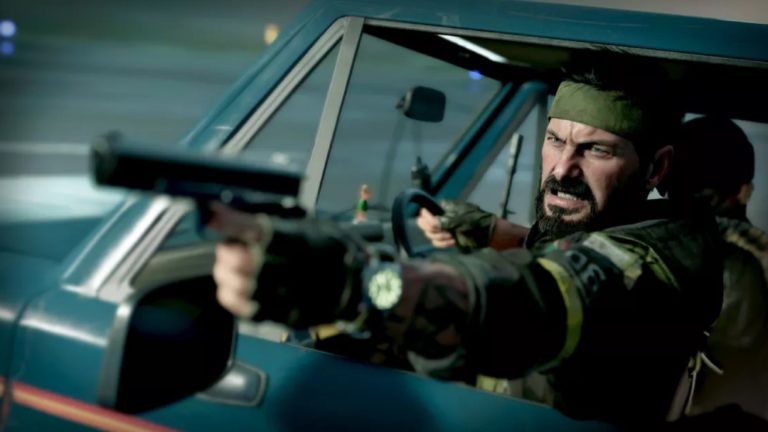 Call of Duty: Black Ops Cold War Nabs Top Spot in UK Charts
In last week's charts for physical video game sales in the UK, Assassin's Creed Valhalla debuted in first place, with the game having enjoyed a massive launch worldwide. This week, the open world RPG has fallen to No. 4, and Call of Duty: Black Ops Cold War (which itself also released to a strong launch) has moved up to No. 1- despite a 27% week-on-week drop in boxed sales (via GamesIndustry).
Marvel's Spider-Man: Miles Morales holds on to the third spot. It is, in fact, the best-selling game in the PS5 launch lineup, to no one's surprise. Other PS5 exclusive launch titles like Demon's Souls (No. 4), Sackboy: A Big Adventure (No. 5), and Godfall (No. 7) also figure in the PS5-specific top 10- though of these, Spider-Man is the only one to make it into the overall top 10 for the week. Miles Morales' physical launch sales are down 57% from those of Marvel's Spider-Man when it came out for the PS4 in 2018.
In the overall charts, FIFA 21 is in second place. Thanks to Black Friday discounts, the game saw a massive surge in sales, with a 121% week-on-week boost. Meanwhile, the recently released Hyrule Warriors: Age of Calamity debuts in 6th place, with physical sales 324% higher than 2018's Switch release of Hyrule Warriors: Definitive Edition, but 43% lower than last year's remake of The Legend of Zelda: Link's Awakening (which makes sense, since Hyrule Warriors isn't a traditional mainline Zelda release).
You can check out the full top 10 for the week ending November 21 below.
Call of Duty: Black Ops Cold War
FIFA 21
Marvel's Spider-Man: Miles Morales
Assassin's Creed Valhalla
Fortnite: The Last Laugh Bundle
Hyrule Warriors: Age of Calamity
Watch Dogs: Legion
Animal Crossing: New Horizons
Mario Kart 8 Deluxe
Minecraft (Switch)