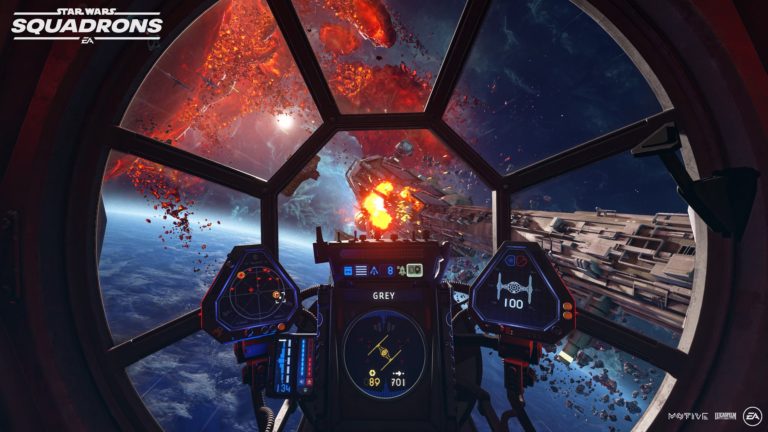 EA Reveals Next-Gen Enhancements for Star Wars: Squadrons, Apex Legends, and More
With the PS5 and Xbox Series X/S launching days from now, publishers and developers have been talking about how their current-gen games are going to leverage next-gen hardware. EA recently posted an update to the same effect as well, talking about the enhancements we can expect from several of their titles on the upcoming consoles.
The most notable improvements being made are to Star Wars: Squadrons, which will have performance and visuals priority modes on Xbox Series X and Xbox Series S. Performance mode will entail 1440p/120 FPS gameplay on Xbox Series S and 4K/120 FPS on Xbox Series X. Meanwhile, visuals mode will offer 1440p/60 FPS and 4K/120 FPS gameplay respectively, but the game will also be making use of a new lighting model for improved visual quality. Surprisingly, no such enhancements are going to be featured in the game's PS5 version, which will be identical to the PS4 Pro version.
Apex Legends, however, will have parity across all three consoles, running at 1440p, though EA says more enhancements will be coming in a dedicated next-gen update next year. Then there's The Sims 4, which will have smoother frame rates and faster load times across the PS5, Xbox Series X, and Xbox Series S. 
Finally, EA also details enhancements for FIFA 21, Madden NFL 21, NHL 21, UFC 4, and Need for Speed: Hot Pursuit Remastered– in that there aren't any. All of these will run on the Xbox Series X as if on an Xbox One X, on the Xbox Series S as if on an Xbox One S, and on the PS5 as if on a PS4 Pro.