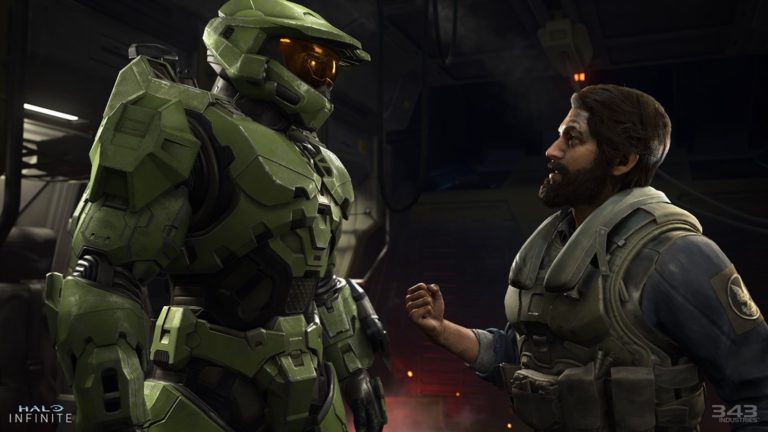 Halo Infinite Not Planned For TGA 2020, Per 343, But Hopes To Give "High Level" Update Soon
Halo Infinite was supposed to launch alongside the Xbox Series X and Series S last week. While it would have been cross-generational, it was seen as the prime title to entice people into Microsoft's new consoles on pure hype. Alas, it was not to be, as the game was unexpectedly delayed to next year. Since then it seems lots of stories have come out that seem less than great for the project's future, such as key staff members abruptly leaving, as well as the possibility that game will have to be released separately as multiplayer and single player. Well, if you were hoping to hear something next month at The Game Awards, it also is not to be.
In a response to a question on the official Reddit, a 343 Industries employee confirmed that the there is no plans for TGA 2020. With the new schedule they are being put on due to the delay, it just isn't likely or possible that putting together a trailer or demo would be feasible on this new timetable. He does say they hope to give a "high level" update within the coming weeks, but also seems to indicate that won't come until after the holidays.
"Right now we're still going through the huge cascade of implications and ramifications to the release shift and the team is heads down working through nearly every facet of the game. Full disclosure we don't have anything planned for the VGAs, but are hoping to offer at least a high level update within the next few weeks so we can kind of restart this journey together after the holidays. Pulling together something like a demo or big beat for the VGAs is an enormous amount of work and would cause challenges with current milestones of the holidays. I know it's hard to wait, but the team is going to make the most of this extra time and we want to make sure we can put our best foot forward and commit to greater transparency and dialog on the road ahead. We'll get there and get the train going again."
The Game Awards 2020 was confirmed to be happening this year on December 10th. The show has become a huge platform for games, even bigger than E3 in pure viewership. Halo Infinite is still scheduled to launch in 2021, but as of now, there is no specific time frame for when to expect it.