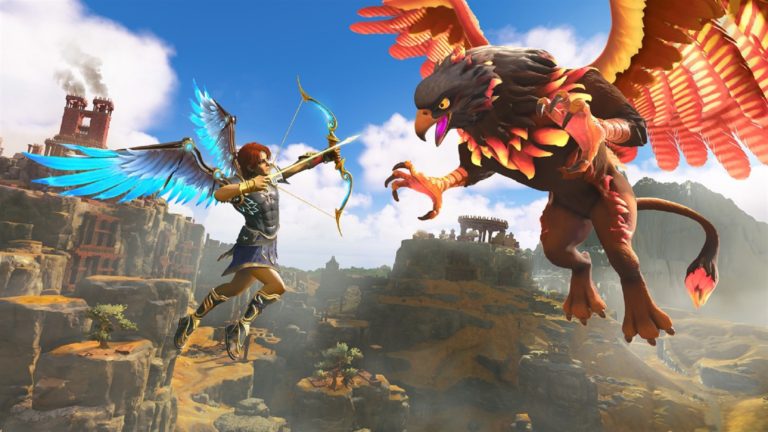 Immortals Fenyx Rising Gets Fun Crossover Animated Short With Adventure Time
Next month, Ubisoft is going Greek with the release of Immortals Fenyx Rising. The game is coming to basically everything under the sun, and is going for a kid-friendly, cartoony feel in an open world adventure. We know the game has gone gold, so it'll be good to go in December. And today, as a bit of a random but fun crossover, we got a neat animated short.
The short combines some elements of the game featuring Finn and Jake, the protagonists of the long running and influential Adventure Time series, which ran on Cartoon Network for almost a decade and still continues on HBO Max with short films periodically. Here the boys find themselves in trouble and Fenyx has to swoop in to save the day. It is random since there seems to be no actual Adventure Time-themed material promoted for the game itself, but fun, and definitely shows where Ubisoft is aiming for their audiences.
Immortals Fenyx Rising will release on December 3rd on all major platforms. We have seen the game run on the PS5, as well as the Switch, and the PC version requirements seem more than reasonable, so you have a lot of options on how and where you want to play.