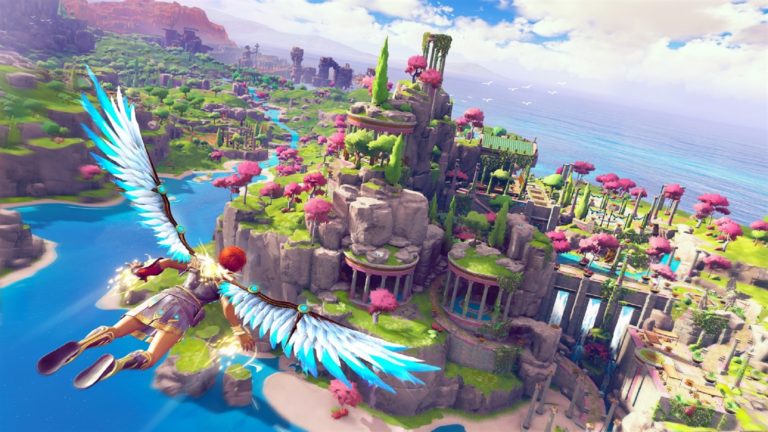 Immortals Fenyx Rising Goes Behind the Scenes of Animated Trailer
Ubisoft recently released an animated trailer for Immortals Fenyx Rising, which sees the hero battling all kinds of mythological monsters. While the overall song choice is odd, the animation and style were both on point. To showcase how the trailer was created, a new behind the scenes video has been released with French animation collective CRCR. Check it out below.
Immortals Fenyx Rising tells the story of Fenyx, who ends up stranded on the Golden Isle. It quickly becomes apparent that Typhon, the Titan, has imprisoned the Greek Pantheon and it's up to Fenyx to save them. Along with utilizing different weapons, the player will also have access to mythical powers like the Wings of Icarus.
The atmosphere is a more light-hearted take on Greek mythology, even featuring Zeus and Prometheus as conflicting narrators. It's interesting, even if the design combines Assassin's Creed Odyssey with The Legend of Zelda: Breath of the Wild. Immortals Fenyx Rising is out on December 3rd for Xbox Series X/S, PS5, PC, PS4, Google Stadia, Xbox One and Nintendo Switch. Stay tuned for more details en route to release.