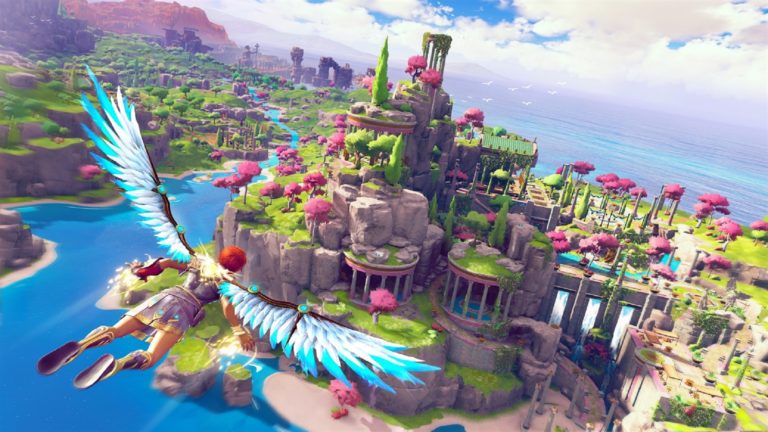 Immortals Fenyx Rising PC Requirements Aren't Too Demanding
Ubisoft have revealed the full system requirements for running the upcoming Immortals Fenyx Rising on PC, and they're not too demanding, as you may have expected. GPU and CPU requirements do become a little more taxing in the higher settings, but by and large, what's required is about what you'd expect from the game.
On lowest settings (720p at 30 FPS), you'll need either an i5-2400 or an FX-6300, alongside either a GTX 660 or an R9 280X. If it's 1080p and 60 FPS gameplay you're looking for – which falls bang in the middle of the five settings on offer – you're going to need to have either an i7-6700 or a Ryzen 7 1700, on top of either a GTX 1070 or an RX Vega 56.
On very high settings, with an option for either 1440p/60 FPS or 4K/30 FPS, you'll need either an i7-8700K or a Ryzen 5 3600K (for 1440p/60 FPS)/ Ryzen 7 3700K (4K/30 FPS). The GPU requirements for 1440p/60 FPS are actually higher than the 4K settings, owing to the higher frame rate, requiring either an RTX 2070 Super or an RX 5700, as opposed to the 4K setting's requirements of RTX 2070 or RX Vega 56.
Meanwhile, the game also offers support for hybrid inputs, uncapped framerates, an in-game benchmark tool, multi-monitor and widescreen support, and more. You can check out the full requirements below, as well as a deep dive into the game's PC settings and requirements in the video.
Immortals Fenyx Rising has wrapped up development, and launches for PS5, Xbox Series X/S, PS4, Xbox One, PC, Nintendo Switch, and Stadia. On PS5 and Xbox Series X, the game will run at 4K and 60 FPS. Cross-progression across all platforms will also be supported.