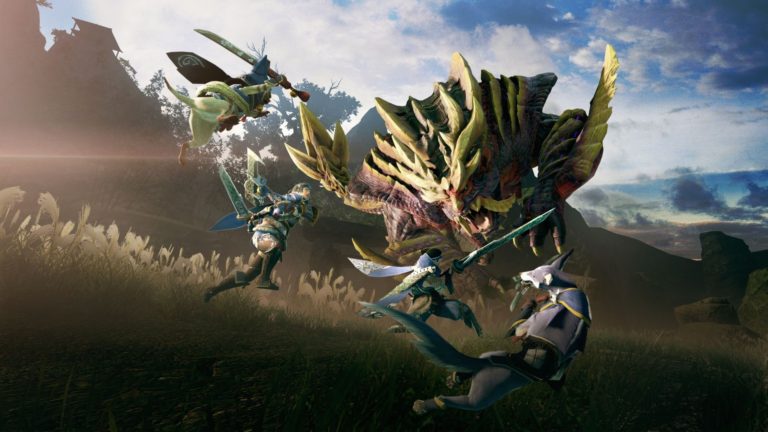 Monster Hunter Rise Expected to Sell as Well as Monster Hunter World – Capcom
Monster Hunter has been a major seller for Capcom for a good while now, but with Monster Hunter World, the series reached new heights that no Capcom game ever had before. Soon, a new game in the series will be coming exclusively to the Switch with Monster Hunter Rise, and it seems Capcom has high expectations for its sales.
Speaking in an interview with Nikkei (translated by Nintendo Everything), Capcom president Haruhiro Tsujimoto said that Monster Hunter Rise is expected to sell as well as World has sold, and that pre-orders so far as tracking as well as Capcom expected. As per Tsujimoto, Monster Hunter Rise's late March launch means most of the profits for the game will begin flowing in in the next financial year (which begins April 1st), but that overall, the game is expected to sell as well as "previous entries."
"We've already started taking pre-orders for the game and so far, they're where we expected them to be," Tsujimoto said. "Due to the pandemic, development was suspended for nearly a month and the release was delayed to March 2021, so we're expecting the bulk of the game's earnings to come in the next financial year. With the release of a new title, there's an 'announcement effect' that helps spread the word about the game and we're expecting this title to sell as well as previous entries like Monster Hunter World."
Currently, Monster Hunter World's sales stand at 16.4 million units worldwide, making the game Capcom's highest-selling single release of all time. That number is going to be tough to beat (or even match) for Monster Hunter Rise, especially since, unlike World, it's going to be exclusive to a single platform. Of course, the Switch has a track record of ridiculous software sales (as does Monster Hunter), so it's not completely out of the question.
Monster Hunter Rise is due out for the Nintendo Switch on March 26, 2021.